| | |
| --- | --- |
| Huevos Rancheros, ...Mexican Ranch style eggs (Meat Free) | |
AlexH! 
As it's Easter there has to be an egg themed recipie today... so I made a "classic": Mexican "Huevos Rancheros" (Ranch style eggs)...!!
Ingredients
(per person)
half an onion (chopped)
half a tin of chopped tomatoes
2 eggs
2 chipolte chillies (in Adobo sauce) (chopped/mashed)
dash of tabasco sauce
pinch of ground cumin seeds (optional)
salt & pepper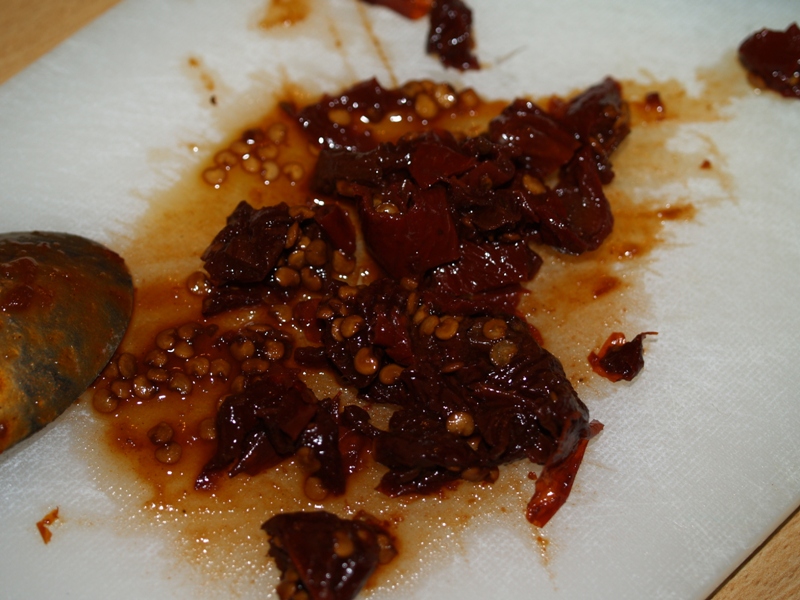 Fry the onion in some oil, aftyer a few minutes add the tomatoes, cumin and the chipolte with a little water, allow it to cook (covered) for about 10-15 minutes until the onion is soft.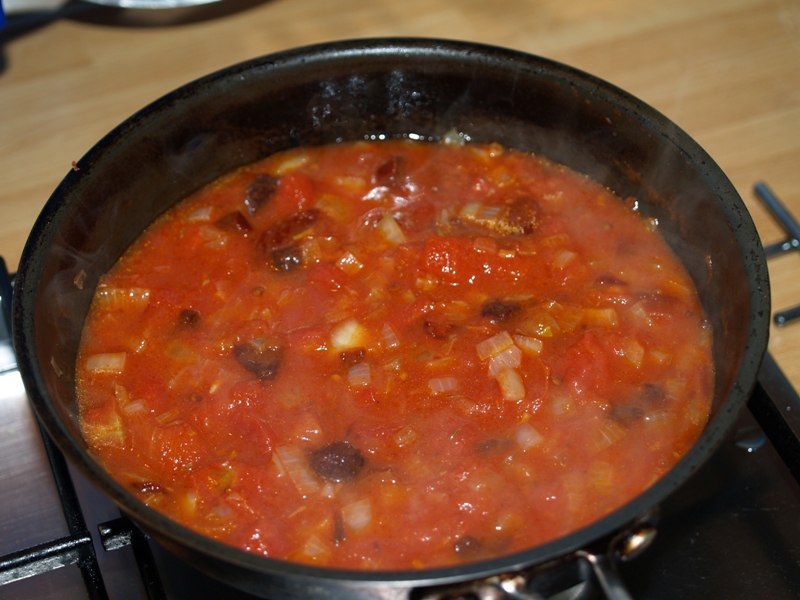 Season the tomatoes with salt, pepper & tabasco (if you want it hotter!) then break the two eggs into the pan and turn the heat down, so that the eggs cook gently (it's best if the centre is still soft!)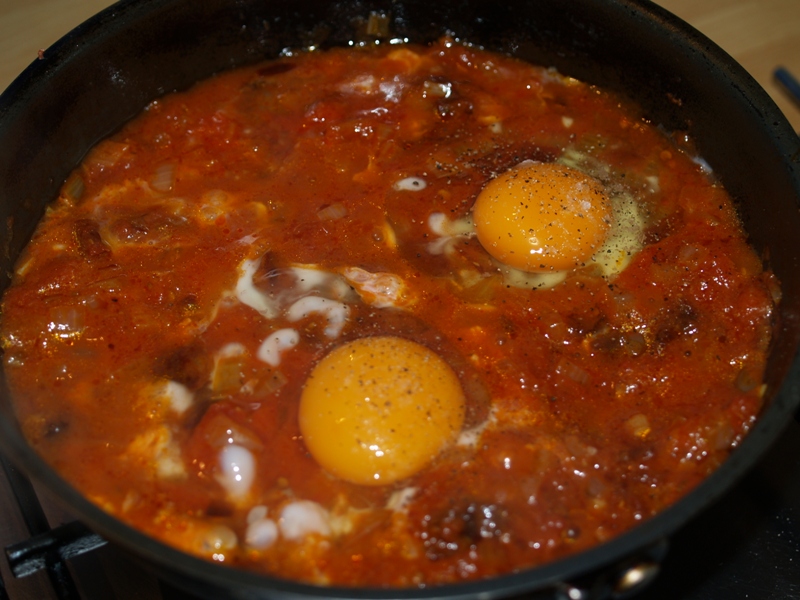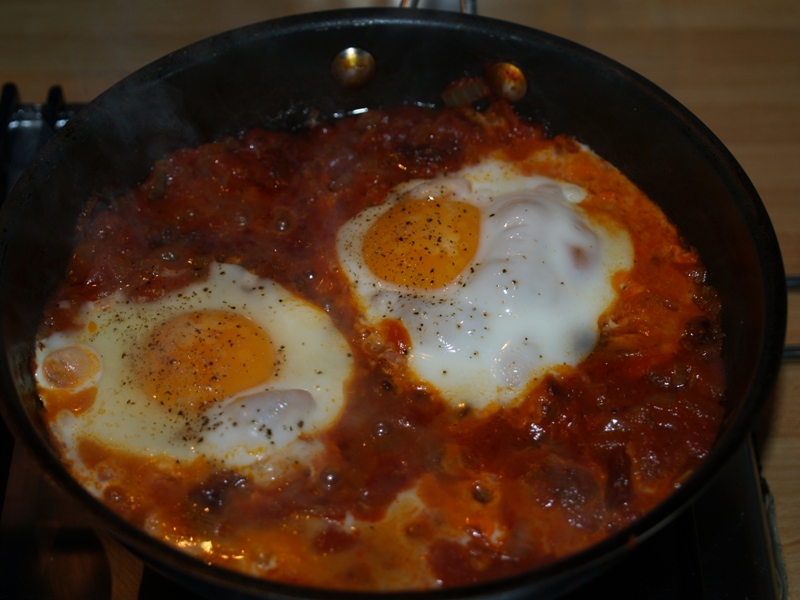 Serve with fried tortillas or toasted bread and garnished with some corriander leaves or fresh parsley!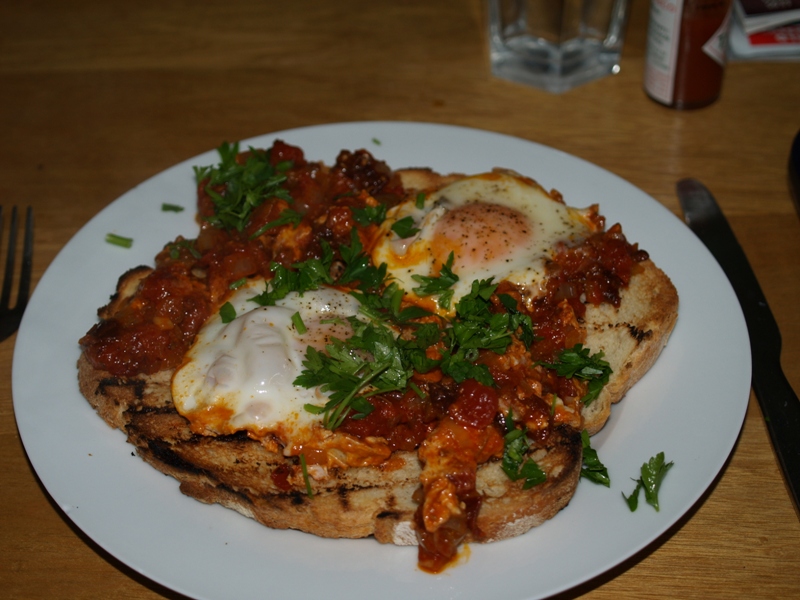 Happy Hot Easter!!!