| | |
| --- | --- |
| Beef stew with peppers & beans, "Brazilian inspired" dinner part 2 | |
AlexH!
Ingredients:
(for 8 people)

about 2kg beef in large cubes (I used beef ribs sawn across the bone... I think using the bone gives more flavour!)
3 or 4 onions (roughly chopped)
3 or 4 garlic cloves (chopped fine)
3 large peppers (red/yelloe/green) (chopped in large squares)
about 400g dried beans (soaked over night and then boiled for about 15 minutes) I used a red bean from Sicily, but Kidney neans would also be OK, or Brazilian black beans ...even better!
2 teaspoons dried oregano
1 large cup of strong coffee (about 4 or 5 espresso shots)
Chilli: I used a chocolate habanero and some tabasco sauce, but something Brazilian like a Chupetinho would be even better!
50g flour
salt & pepper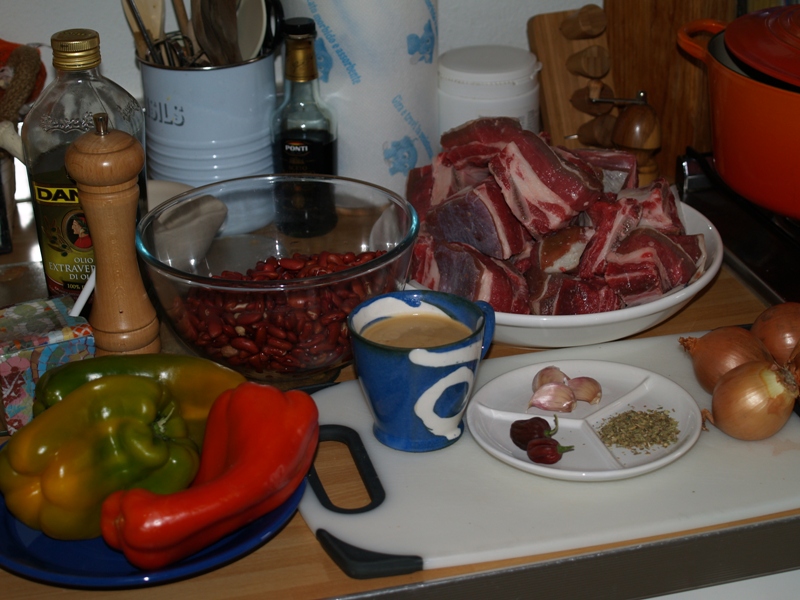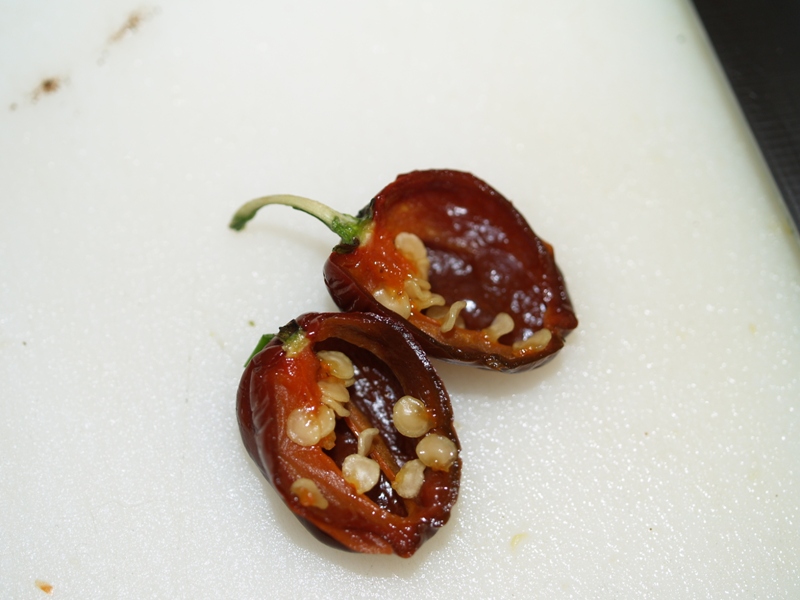 Toss the beef cubes in flour and fry in olive oil until browned.


Remove them from the pan and then fry the onions and garlic for about 5 mins. Return the beef to the pan and then add the coffee, oregano and a cup or two of water until the beef is almost covered with liquid. Simmer for about an hour.



Then add the peppers and chilli, and then beans, mix into the stew and put in an oven at about 170°C for about 1.5 to 2 hours.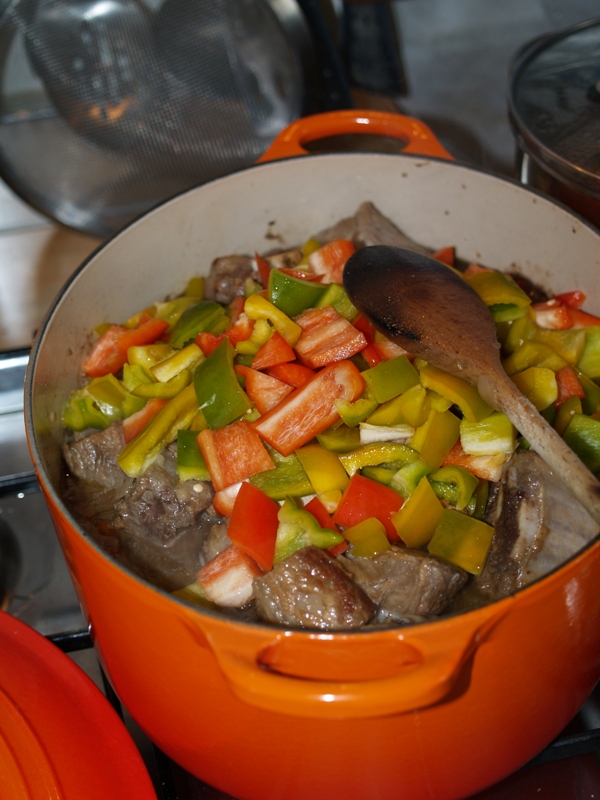 Season with salt and pepper (if required!)




Serve with rice and Farofa if you can find it! (it's manioc meal, with fried bacon, onions, apples and raisins)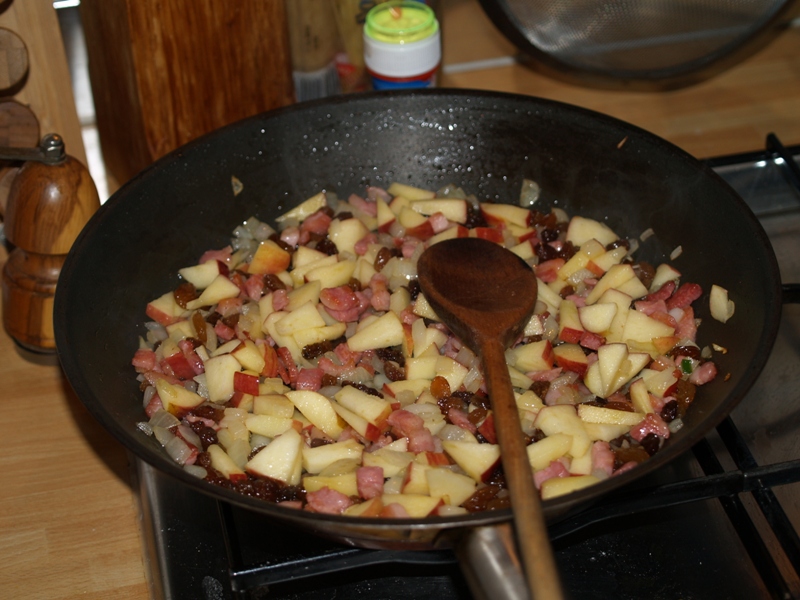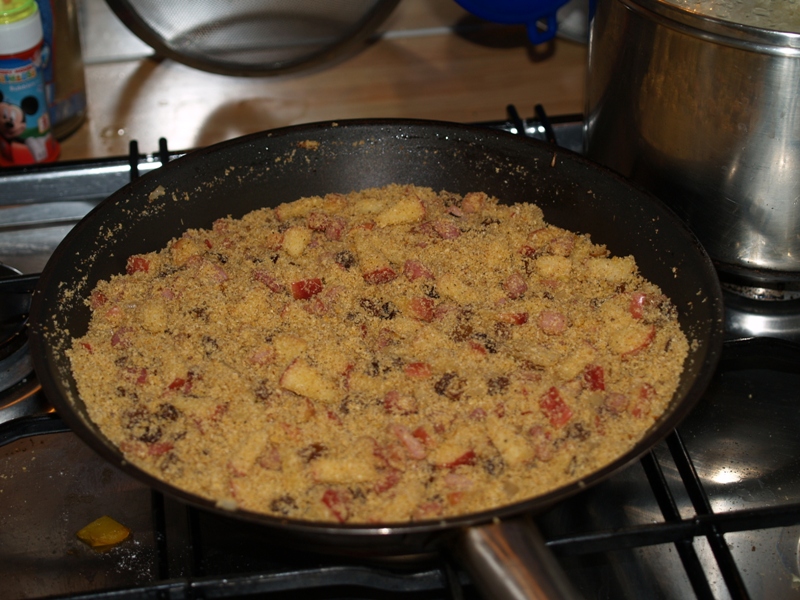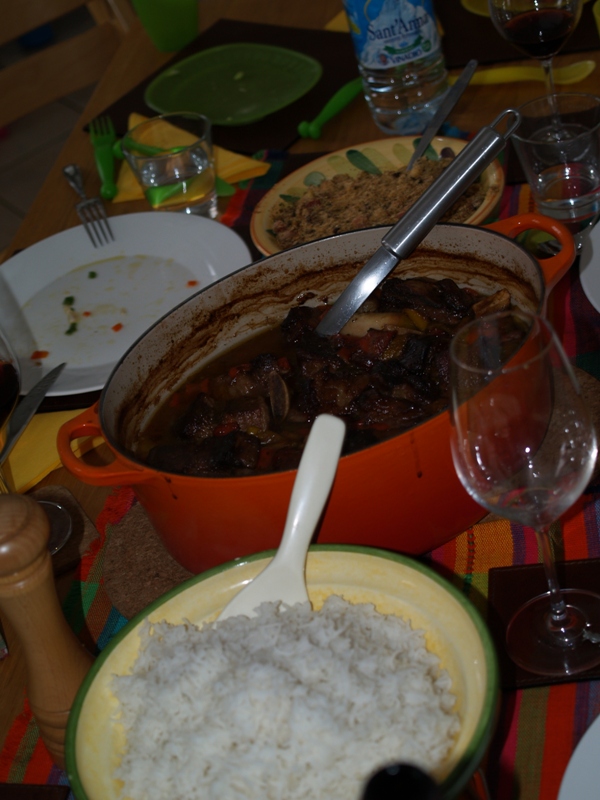 --------------------